ABOUT US
ONE swiss private wealth Ltd. is an international wealth and asset management firm based in the Dubai International Financial Centre (DIFC) and regulated by the Dubai Financial Services Authority (DFSA). It is a wholly-owned subsidiary of ONE swiss bank SA.
Rely on more than 50 years of experience and dedication of talented individuals, driven by an ambition to excel. Trust in our commitment to performance and in our financial strength and stability. Meet our global team of experts at our headquarters in Geneva and at our locations in Lugano and Zurich.
Our mission statement
Merging tradition and innovation we shape the future of private banking
Our motto
Beyond convention
Our cultural values
Put clients first
We turn our clients' challenges into our own, delivering value adding solutions and striving for continuous improvement.
Take ownership and perform
We are driven by personal responsibility, a shared ambition to excel and a strong commitment to perform.
Collaborate and empower
We cultivate mutual respect and a strong team spirit, motivating, involving and empowering every member of our team.
MEET THE MANAGEMENT TEAM
Our dedicated Executive Board empowers each and every employee to excel in the daily work. The Board of Directors combines a wealth of expertise and oversees the right strategic direction of our firm.
Executive Board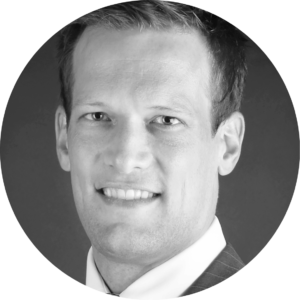 Yann Mrazek
Chairman of the Board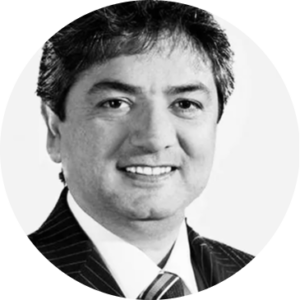 Zafar Khan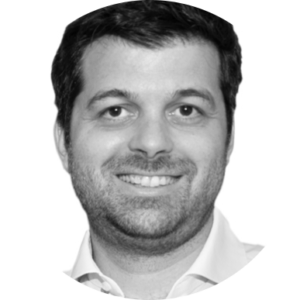 Jean-Jacques Schraemli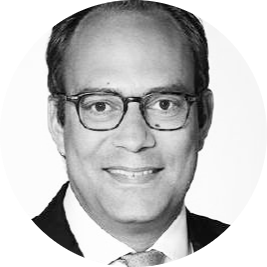 Xavier Clavel
Terms of Use
General
The contents of this website are intended for information purposes only and do not constitute an offer, a recommendation or an invitation by, or on behalf of, ONE swiss private wealth Ltd. or any of its group affiliates to make any investments. This information has been issued and distributed by ONE swiss private wealth Ltd. It may not be relied upon by or distributed to retail clients. Please note that ONE swiss private wealth Ltd. offers financial products or services only to Professional Clients who have sufficient financial experience and understanding of financial markets, products or transactions and any associated risks. The products or services will be available only to Professional Clients in line with the definition of the DFSA Conduct of Business Module. ONE swiss private wealth Ltd. is duly licensed and regulated by the Dubai Financial Services Authority (DFSA).
By accessing and using the website of ONE swiss private wealth Ltd. (hereinafter 'OSPW's Website' or 'Website'), you declare that you have understood and accepted the regulations for the use of and the legal information with regard to this Website as well as any other applicable document and to be bound by the terms of this Legal Disclaimer. Any special agreement with respect to individual services or products of ONE swiss private wealth Ltd (hereinafter 'OSPW') shall be in addition to these terms and conditions, although in the event of conflict, the provisions contained in such special agreements shall prevail. The content of the present Legal Disclaimer may be updated any time without prior notice.
Local Legal Restrictions
OSPW's Website and all information and functionalities contained therein are not directed at, or intended for distribution to or use by, any person or entity who is a citizen or resident of, or located in any jurisdiction where, for any reason, such distribution, publication, availability or use would be contrary to any applicable law or regulation or which would subject OSPW to any registration or licensing requirement within such jurisdiction. In particular, this Website is not intended for residents of the United States. If you are from such a jurisdiction, you are not authorized to proceed and must exit this Website immediately. Information and services described on this Website may not be available or authorized to persons outside the DIFC and/or UAE (by reason of those persons' nationality, place of residence or domicile, or for any other reason) or to certain categories of investors. You should consult with your adviser about the above-mentioned restrictions and ensure that you comply with the applicable regulations. OSPW does not assume any responsibility if you do not comply with your local restrictions.
Ownership of OSPW's Website and Copyright
The entire content of OSPW's Website is subject to copyright laws. OSPW, or the applicable third-party owner, retains all rights, titles and interest (including copyrights, trademarks, patents, as well as any other intellectual property or other right) in all information and content (including all text, data, graphics and logos) on OSPW's Website. Downloading, copying or printing individual pages and/or parts of the Website is allowed for personal use only, provided that you do not remove any copyright or other proprietary notices. The downloading or copying of OSPW's Website does not transfer to you any rights with respect to the software or other material on the Website. You may not reproduce (in whole or in part), transmit (by electronic means or otherwise), modify or use for any public or commercial purpose OSPW's Website without the prior written consent of OSPW. Some links on OSPW's Website may lead to third-party websites, which are completely beyond the control of OSPW and which are provided solely for your convenience and information. Accordingly, OSPW does not assume any responsibility for the accuracy, completeness and legality of the contents of such websites, or for any offers and services contained therein. Using links from this Website to any website not owned by OSPW is at your own risk. The prior written consent of OSPW is required before any link to OSPW's Website is placed on any other website.
Accuracy of Information
Information and opinions presented in this Website have been obtained or derived from sources believed to be reliable. OSPW and its information providers seek to ensure that the information published on this Website is accurate at the time of publication, and is provided in good faith. Under no circumstances shall OSPW be liable for having issued statements or warranties, explicitly or implicitly, with respect to the reliability, completeness or correctness of the information, data and opinions published on this Website. In no event neither OSPW nor any of its directors, employees, auxiliaries or advisors accept any liability with regards to the information contained in OSPW's Website. Any opinion expressed on this Website and any content may be changed at any time without notice.
Exclusion of Liability
OSPW and all its directors, officers, employees, auxiliaries or any advisors disclaim, without limitation, any liability for any loss or damage of any kind, including any direct, indirect or consequential damages, which might be incurred through the use of or access to OSPW's Website, or any links to third-party websites, even if OSPW has been advised of the possibility of the same. The access and performance of the Website and the relevant operating and information services, as well as those obtained through other channels, may be affected by technical problems and/or specific market conditions beyond the control of OSPW. In no event neither OSPW nor any of its directors, officers, employees, auxiliaries or any advisors will be liable for any damages, losses or expenses arising in connection with this Website or use thereof or inability to use by any third party, or in connection with any failure or performance, error, omission, interruption, defect, delay in operation or transmission, computer virus or line or system failure, even if OSPW or its representatives are advised of the possibility of such damages, losses or expenses.
Use of Data Collected
OSPW may use specific cookies to obtain non-personal information data regarding your use of this Website. This anonymous data will be collected primarily for purposes of administering and of monitoring usage and performance of this Website, or compiling demographic information. OSPW does not collect personally identifying data from this Website except when specifically and knowingly provided by you.
Data Security and Storage
If you have specifically and knowingly provided personal information, OSPW undertakes to take all reasonable steps in order not to allow your personal data to be accessible by any third parties other than those which have been engaged by OSPW. Our employees, agents, and third-party providers who have access to personal data obtained through this Website are under secrecy obligation. OSPW will only disclose your data to other third parties, if compelled to do so for legal or regulatory purposes. OSPW may store data in locations other than your country of residence. In such cases OSPW will endeavor to ensure that there are adequate levels of protection of your data, taking into consideration applicable legal and regulatory requirements, including those relating to banking secrecy and data protection.
Applicable law
Use of the Website shall be subject to DIFC law, which shall exclusively govern the interpretation, application, and effect of all the conditions of use set out above. The DIFC courts shall have exclusive jurisdiction over all claims or disputes arising out of or in connection with the Website and its use.
Data Protection
Privacy Notice for Clients and Prospects
DIFC has enacted the Data Protection Law No. 5 of 2020 (referred as "Law" herein), which requires ONE swiss private wealth Ltd. to communicate its adoption, implementation and adherence to the Law. The following Privacy Notice gives an overview of how ONE swiss private wealth Ltd. will process your Personal Data and of your rights according to the Law.
In the context of the Law, you are referred to as "Data Subjects" – the identified or Identifiable Natural Person to whom Personal Data relates.
Who is the Controller of Personal Data and how can you contact them
The Data Controller, hereinafter referred to as "we", "us" or "OSPW" is:
ONE swiss private wealth Ltd.
Burj Daman
Office C1201, Level 12
P.O. Box 72816
Dubai International Financial Centre
Dubai, United Arab Emirates
Contact details of the Data Protection Officer:
Data Protection Officer ONE swiss private wealth Ltd.
Burj Daman
Office C1201, Level 12
P.O. Box 72816
Dubai International Financial Centre
Dubai, United Arab Emirates
+971 4 448 6300
What Personal Data and Sources do we use
OSPW processes Personal Data that is obtained from our clients, prospects and related parties in the transactions, in the context of our business relationship. We also process – insofar as necessary to provide our services – Personal Data that we obtain from publicly accessible sources, (e.g. debt registers, commercial and association registers, press, internet) or that is legitimately transferred to us by other companies in the Group or from other third parties (e.g. a credit agency). We may obtain Personal Data from publicly available sources in our prospecting for clients.
OSPW also collects and processes Personal Data resulting from the use of our website, or other online services and means of electronic communication (app, chat etc.) This may include automatic collection of device type and browser information, operating system, internet service provider, internet protocol (IP) address, website that referred the user to the website and web pages users' view.
OSPW processes Personal Data that it obtains from clients and prospects in the course of service provision.
Categories of Personal Data may include identification and contact details (e.g. name, phone number, date of birth, address and other contact details, nationality), identification data (e.g. passport copies), and authentication data (e.g. sample signature). Furthermore, this can also be order data (e.g. payment order), data from the fulfillment of our contractual obligations (e.g. sales data in payment transactions), information about the financial situation of the Data Subject (e.g. creditworthiness data, scoring/rating data, origin of assets), marketing and sales data (including advertising scores), documentation data (e.g. minutes of meetings), and other data similar to the categories mentioned.
Processing of Special Categories of Personal Data happens in accordance with Part 2B Art.11 of the Law. In general, OSPW does not seek any Special Categories of Personal Data from its clients and prospects. In specific cases, Special Categories of Personal Data would be related to criminal records, financial crime or political affiliations in course of due diligence to fulfil legal and regulatory requirements (Part 2B Art.11 (g) and (h)). These could also feature in reports that OSPW could seek from Third Parties to conduct enhanced client due diligence.
What Do We Process Your Personal Data for (Purpose of Processing) and On What Legal Basis
OSPW processes Personal Data in accordance with the provisions PART 2A, Art. 9 and 10 of the Law, on the following legal grounds:
If processing of Personal Data is necessary for the fulfilment of our contractual obligations (Part 2A, Art. 10.(1)(b))
We may process Your Personal Data in order to maintain our business relationship with You in accordance with our legal agreement(s) with You. The purposes of processing depend primarily on the concrete Services, and can include advice and support.
To comply with legal obligations (Part 2A, Art. 10.(1)(c))
We are subject to various legal and regulatory obligations, including without limitation prudential and conduct regulations applicable in the financial sector, regulation of financial markets, compliance with any court orders, investor protection regulations, securities regulations, laws relating to money laundering, terrorist financing, sanctions and tax laws, as applicable.
In pursuit of legitimate interests (Part 2A, Art. 10.(1)(f))
Where required, OSPW processes your Personal Data for the purposes of the legitimate interests pursued by us or a third party. Examples:
– Reviewing and optimizing procedures for banking and investment needs assessment for the purpose of direct client discussions
– Marketing or market and opinion research, unless you have objected to the use of your data
– Carrying out internal analysis and research related to our business and/or the relationship with our customers, including to help OSPW to develop new investment products and services
– Undertaking business processes, such as maintaining business and statutory records, audits, forecasts, planning, transactions, and business continuity
– Asserting legal claims and defence in legal disputes
– Maintaining the security of our assets and your personal information and protecting our IT security and IT operation
– Prevention and investigation of crimes
– Video surveillance to protect the right of owner of premises to keep out trespassers, for collecting evidence in hold-ups or fraud, or to prove availability and deposits
– Measures for building and site security (e.g. access controls)
– Measures for business management and further development of services and products ∙ Risk control within OSPW and its parent.
– Implementing extraordinary operations, such as mergers and acquisitions, transfers of business, and entering into joint venture agreements.
– as a result of your consent (Part 2A, Art. 10.(1)(c))
There may be circumstances where we ask for your consent to process your Personal Data. As long as you have granted us this consent, this processing is legal on the basis of that consent. You can withdraw your consent at any time by contacting us (see contact details above).
Who receives Personal Data and will the Data be transferred to a third country
OSPW has implemented reasonable technical and organizational security measures to protect personal data collected in the course of business or other channels such as ONE swiss bank websites against unauthorized access, disclosure, misuse, loss or destruction.
OSPW may transfer your Personal Data to countries located outside of the DIFC. This may happen when ONE swiss bank's servers, suppliers and/or service providers are based outside of the DIFC or where OSPW needs to transfer Personal Data about you to one of the Group companies outside the DIFC. The data protection laws and other laws of these countries may not be as comprehensive as those that apply within the DIFC – in these instances OSPW will take steps to ensure that your data privacy rights are respected. Personal Data that may contain banking secrecy protected information is only transferred abroad in a form that does not allow any conclusion about the identity of the Data Subject. In any case, OSPW will implement appropriate contractual measures to ensure that the relevant Group companies and third parties outside the DIFC provide an adequate level of protection to Personal Data about you as set out in this Notice and as required by applicable local law.
OSPW strictly respects the purpose of the obtained data and does not sell any data to third parties outside the Group.
For How Long Will My Personal Data Be Stored
OSPW will process and store your personal information for as long as it is necessary in order to fulfil the purpose for which it was collected including its contractual and statutory obligations and/or to comply with legal, regulatory, accounting, reporting or internal policy requirements. It should be noted here that your business relationship with OSPW is a long-term obligation, which is set up on the basis of periods of years. Regulators and laws impose certain record keeping retention periods, which is currently six years.
If the data is no longer required in accordance with the above, it is deleted or anonymized, unless further processing is required for a limited time.
In general, OSPW can face litigation risks and legal orders or holds restricting destruction of personal information, which require us to keep records for an undefined period of time. Such data is deleted upon lift of the hold or disappearance of the litigation risk.
Your rights as data subject
Every data subject has the right, in accordance with the law, to access (Part 6 Art. 33 (1)), rectify (Part 6 Art. 33 (1) (c)), and erase (Part 6 Art. 33 (2) (3)) Personal Data related to them within one month of the request.
You can withdraw consent granted to us for the processing of Personal Data at any time (Part 6 Art. 32 of the Law). The withdrawal will not affect the lawfulness of processing based thereon before the withdrawal.
You have the right to restrict processing according to Part 6 Art.35, the right of object according to Part 6 Art.34 and if applicable – the right to data portability according to Part 6 Art.37 of the Law.
To uphold your rights as data subject please contact our Data Protection Officer.
You also have the right to lodge a complaint before the Commissioner (DIFC Data Protection Authority), should OSPW violate applicable data privacy laws(s) in processing of your Personal Data.
Are you obliged to provide the Personal Data
In the context of our business relationship, you must provide your Personal Data that is required for accepting and carrying out a business relationship, fulfilling contractual obligations or that we are legally obliged to collect. Without this Personal Data, we may not be in a position to enter into a legal agreement, provide services, or initiate or maintain a business relationship.
To what extent an Automated Decision-Making takes place
In establishing and carrying out a business relationship, we generally do not use any fully automated decision-making, incl. profiling. If we use this procedure in individual cases, we will notify you of this separately.
Version January 2021
CONTACT US
ONE swiss private wealth Ltd.
Burj Daman
Office C1201, Level 12
P.O. Box 72816
Dubai International Financial Centre
Dubai, United Arab Emirates
Access map
+971 4 448 6300